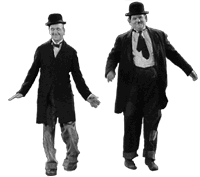 *
As a Canadian citizen, this truly saddens and disgusts me  *
Harper Sings 'Hey Jude' At State Dinner In Jerusalem
*
It's fair to say Stephen Harper has received a "rock star" welcome on his first official visit to Israel.
And on Tuesday, he rocked out.
The prime minister took the stage at a state dinner in Jerusalem to perform some Beatles tunes on the keyboard, including "Hey Jude," with Israeli Prime Minister Benjamin Netanyahu looking on.
And judging by the videos posted online, it seems Harper's musical stylings were warmly received by Netanyahu and his wife, Sara.
The Jerusalem Post described Harper's performance as courageous.
Netanyahu posted a brief clip to his YouTube account.
Harper also dusted off an old classic, "With A Little Help From My Friends."
*
*
*