Gaza is losing lives, Israel is losing money ….
Oy Vey!
*
US and European Airlines Suspend Flights to Israel
Rocket strike near airport leads American flight agency to temporarily ban travel to Ben-Gurion Airport.
American airlines temporarily halted flights to and from Israel's Ben-Gurion Airport Tuesday following a rocket strike in the area. According to some reports, the change is due to a
decision
from the Federal Aviation Administration (FAA).
Today alone …..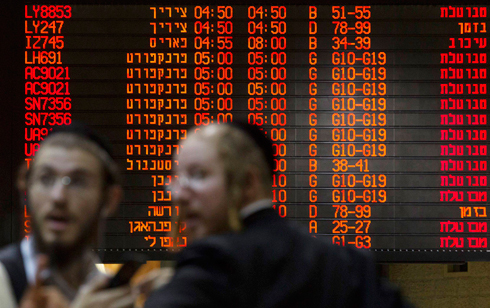 Over 80 flights canceled Wednesday (Photo: Reuters)
Meanwhile, the world stands with Palestine